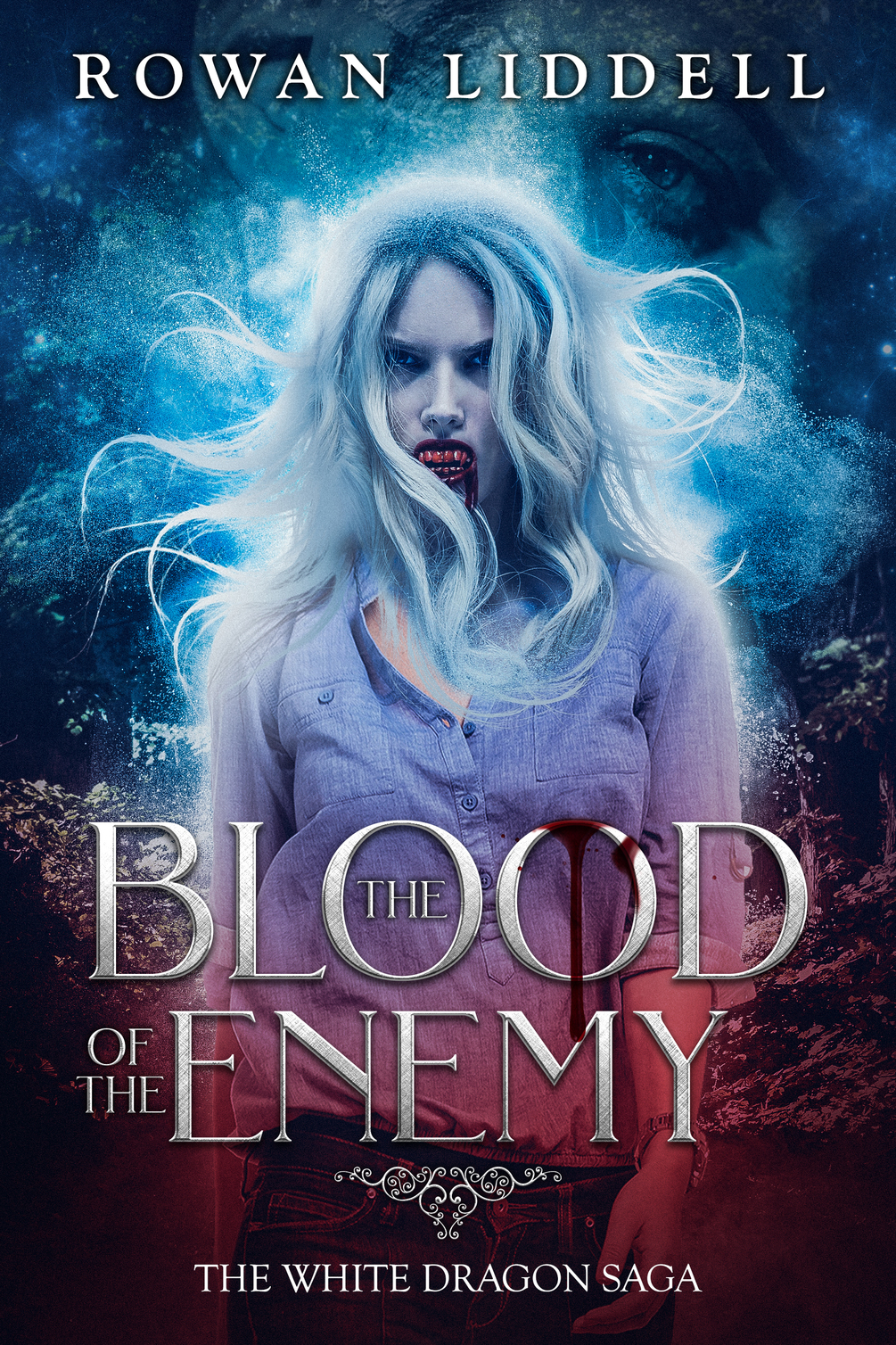 In March, I posted a feature on Rowan, and I am SO EXCITED to let you guys know her high fantasy novel is now available for purchase!
Okay, deep breaths Alison, first things first. Here is the official summary:
When she was twelve, Irilith Inimica's brother told her to run; not from the dragons and beasts he'd warned her of her whole life, but from him. Soon after he caught up with her, she discovered exactly why.

He had become a monster.

Irilith, now known as Ria by her newfound family, lived securely within the dangerous Elleran Forest for five years. On one fateful trip to the city though, she is outed by humans as the relative of the notorious crime lord and self-appointed king Drystan. Being despised is commonplace for Ria as a half-vampire, but being hunted by Drystan is the exact thing she had hoped to avoid.

Because Drystan was the monster her brother had become.

The demon that inhabited her brother had driven him to pursue power at all costs, and he was not going to have any challengers to his new throne. Therefore, Drystan could not allow Ria and those who helped her survive to be left alive. Can Ria evade him as she had done five years prior? Or is she truly a harbinger of death to all those she loves?

In The White Dragon Saga, we follow the lives of the accursed family the Inimicas, fallen kings and queens notorious for their violent ancestor the White Dragon. Any who come in contact with the Inimicas tends to meet an unpleasant end. This doomed family must find redemption or relief through the bonds they make. Some bonds are strictly antagonistic, others helpful and even loving. As meaningful as these bonds are, they are also prone to tragedy.

The Blood of the Enemy is Ria's story.

---
As I mentioned in Rowan's feature, she is one of my Critique Partners (CP). I was able to read this book in that capacity, and I have grown SO attached to the characters and story.
Characters:
The main character is Ria, a badass independent woman on a mission: saving her family from her deranged brother, Drystan. Ria is an awesome character, witty, tough, and just awesome!
Drystan is an AMAZING villain. The perfect level of creepy and powerful.
Lias. Where do I even begin? He becomes Rias uninvited companion on her quest, but quickly proves his worth. Unfortunately for Ria, he's also a pain in the ass with his sharp tongue and dry humor. I can't even pretend he's not my favorite character. He' richly developed, complicated, and just…ahh! Soo good. You'll get it when you read the book.
Geist: Another favorite of mine. He's the sweet brother we all wish we had: protective yet loving and kind. He's fierce when he needs to be, but provides some softness to compliment Ria's tough character.
Story:
This is the first in the 6 part "The White Dragon Saga" series, but Rowan does a beautiful job of weaving her background information into the story. She avoids the 'info dump' we see so often during book one of a series, giving us just enough information to leave us with compelling questions. There is nice pacing between action and recovery, and the story moves at a nice pace. Overall it's a very exciting read, a real page-turner!
Romance:
This book is not heavy on the romance, but more so focuses on friendship and family love, and how strong those ties can be. There is some romance, but it isn't an overpowering theme.
I truly loved this book. The story was engrossing, but the characters are what really kept me glued to the screen. Rowen has done a beautiful job of creating rich characters with compellingly diverse voices. It earns 5 stars from me!
If you are into high fantasy, you HAVE to check out The Blood of the Enemy, by Rowan Liddell.
Where to buy: Gumroad
-Alison
**Disclaimer: I was not compensated in any way for this review. This is my honest opinion.